Our CITY collection will light up your interior, be it in the form of furniture pieces, headboards, panels or accessories!

CITY goes big & bold with its added strength of a felt backing, ensuring stability and top quality while boasting a Martindale rub count of 90,000!
The plain surface texture of City is created by cross weaving "space-dyed yarns", giving a contemporary mottled effect which offers a slick edge and practicality to any quality interior, be it Office, Hospitality or Home!

Let us unravel the technicalities from our City Collection:
SPACE DYED YARNS
Space-dyeing is a process of dyeing of yarn in which multiple colours are applied along the length of each strand of yarn which may or may not repeat after a fixed
interval. It is a technique used to give yarn a unique multi-coloured effect. Weaving with space-dyed yarns gives a mottled effect to a fabric.
MOTTLED FABRICS
The term 'mottled' is used to describe a condition where colour or dye is unevenly applied to or accepted by a fabric. It can also be called a marl or blended fabric. The most recognisable example is grey marl sweatshirt fabric. A mottled effect can be achieved by either combining two different coloured yarns in the warp and weft or by constructing the textile with space-dyed yarns.
WHY DO WE LOVE MOTTLED FABRICS?
Mottled fabrics is usually used as a blender fabric to bring together other, busier fabrics, although it sometimes stands on its own as well. However, and more importantly, mottled fabrics are
forgiving
! The inevitable spot or mark will eventually end up on a fabric and with a mottled surface texture it is less visible than on a solid coloured textile. You can get more milage out of a mottled fabric and your interiors will look cleaner for much longer using a fabric with this slight surface interest.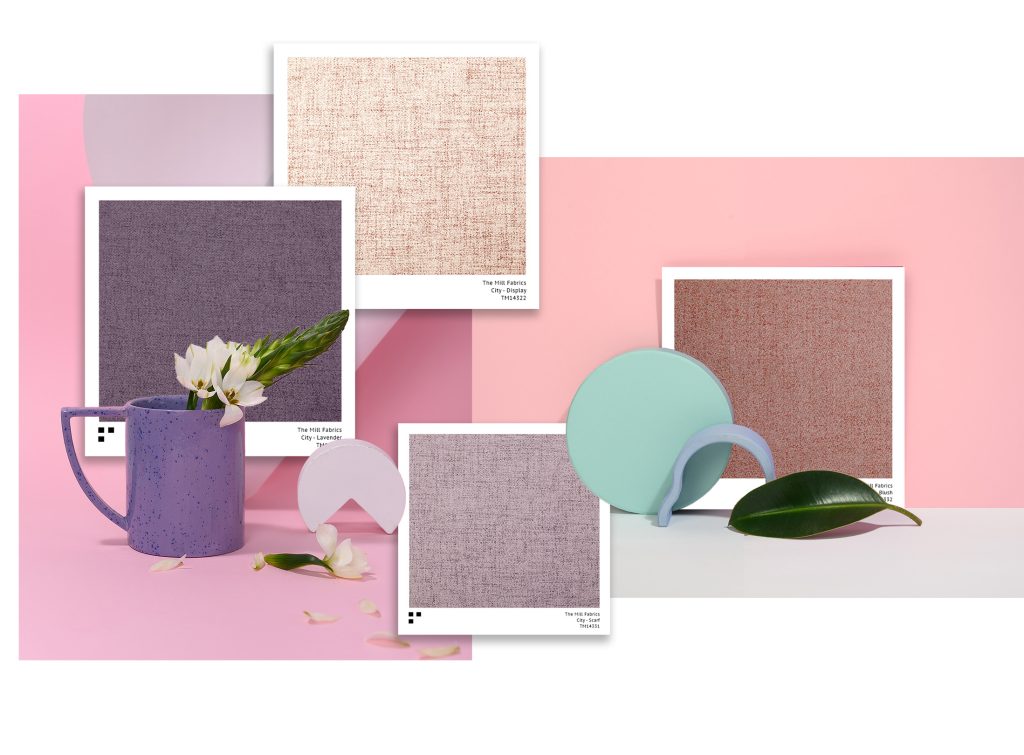 Be on trend with our City's up to date colour palette. Pantone's Veri Peri colour of 2022 can be found in a handful of our pink and purple tones.
When it comes to our City collection, you don't have to choose between going BIG, or going HOME.