Our Coco Chenille collection is inspired by legendary fashion designer Coco Chanel. Find out why Coco Chanel would approve of our range name; COCO CHENILLE!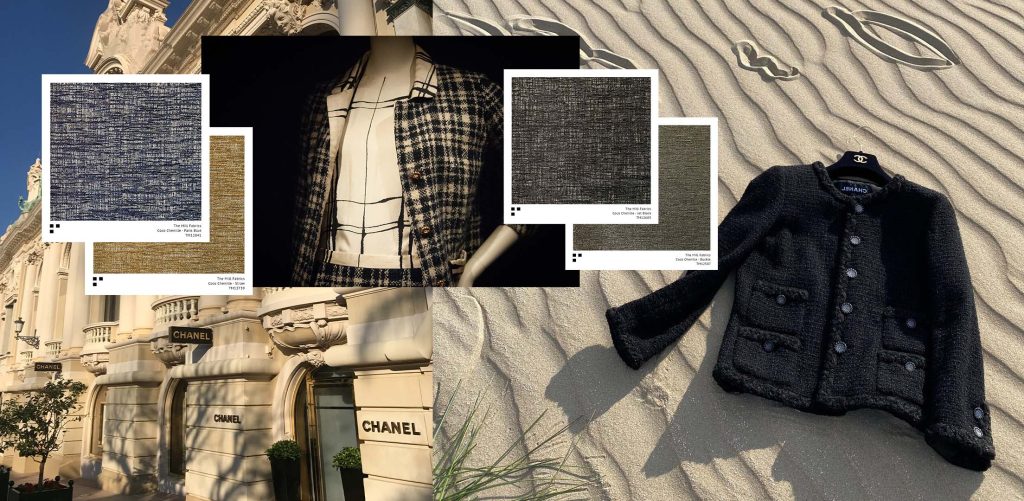 Just like Coco Chanel, the word chenille comes from France. Chenille means "caterpillar" in French and is the name for both the type of yarn and the fabric. The threads are purposefully piled in creating the yarn, which resembles the fuzzy exterior of the caterpillar.
The famous Chanel jacket is known for its effortless movement and easy tailoring – designed for the female body in mind. In the same vain our Coco Chenille fabrics are also designed with the end user in mind. Its latex backing is any upholsters dream because it gives great durability. And furthermore, the chenille surface texture is soft and comfortable, perfect for hospitality, office and home interiors.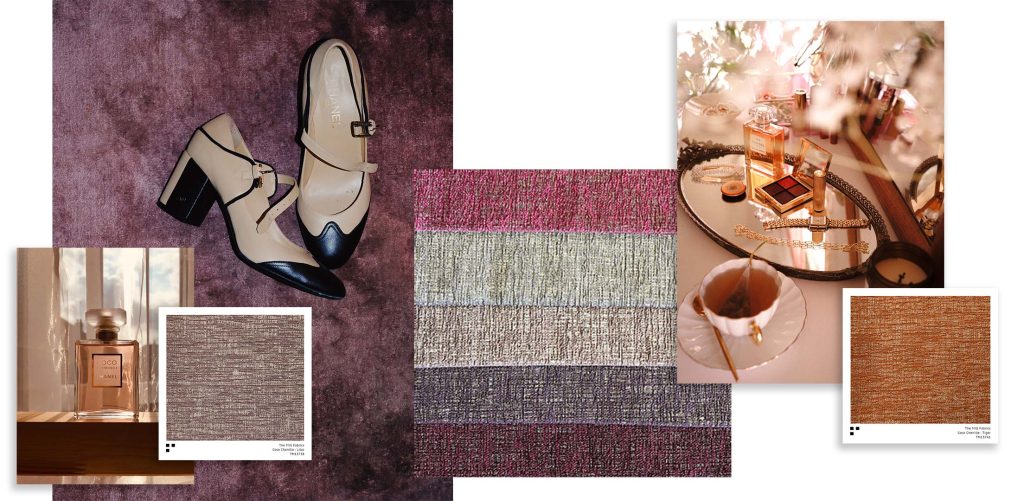 What Are the Characteristics of Chenille?
Chenille yarn and fabric are fixtures in fashion and home decor, and the soft, fluffy textile has a unique history and manufacturing process.
Fuzzy and soft. Chenille is a fuzzy fabric and yarn as a result of the short piles of material on each strand.

Nice drape. Chenille has a beautiful soft drape, which has led to its popularity in garments in recent years.

Durable. Chenille fabric is extremely durable.

Iridescent. Even though the fibers used to make chenille are not inherently shiny, the fabric and yarn catches the light at right angles because of the direction of the pile. This effect can make the fabric appear shiny and iridescent.
In the words of beloved Coco Chanel: "Fashion changes, but style endures."
Find your timeless style in our Coco Chenille collection.