"Whether referring to a work of art, an item of clothing, a book or a movie, a "Classic" remains timeless and never ages, being reborn over and over to a newer and younger audience and at the same time never losing favour with the old!"
– Lorna Bailey –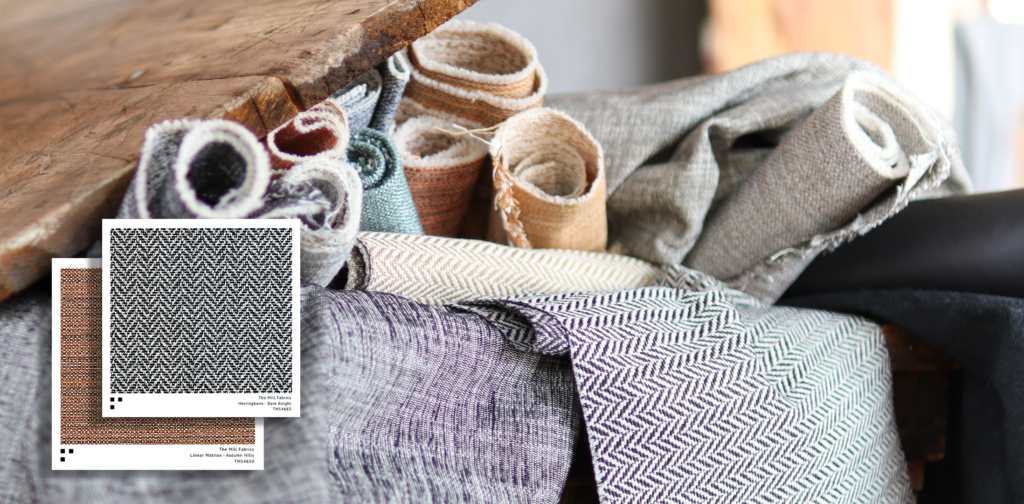 The Mill is incredibly proud to introduce our new fabric collection and first edition of "Classics!". 
For upholstery we have combined our favourite Speciality Leathers, Herringbones, Tweeds and fine Chenilles to offer an irresistible coordination for "top drawer" interiors.  Enjoy soothing hues from Eland, Safari Sun and Spa to more serious shades of Odyssey, Dark Knight and Smokey.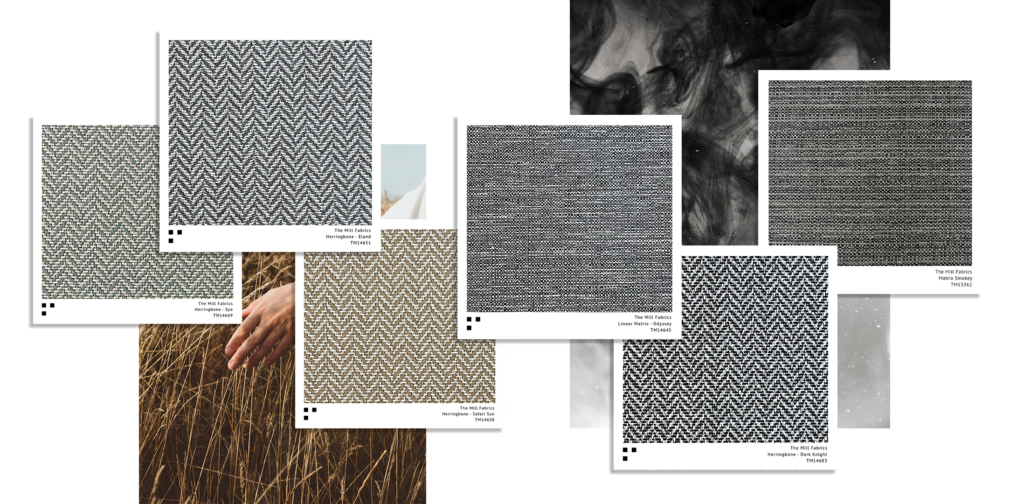 On the window treatment side, we have introduced a wide width (280cms) woven block out lining, plus our wonderful Flax Sheer curtaining, a Poly "Linen Look" (300cms wide) to round off our Classics Collection.  
Compatible with exclusive game reserve suites, cigar lounges and prized pieces of furniture, discover the palette that speaks to you and enjoy!
Click on our "Classics Collection" to see our curated colour stories, or read on below for details of each design.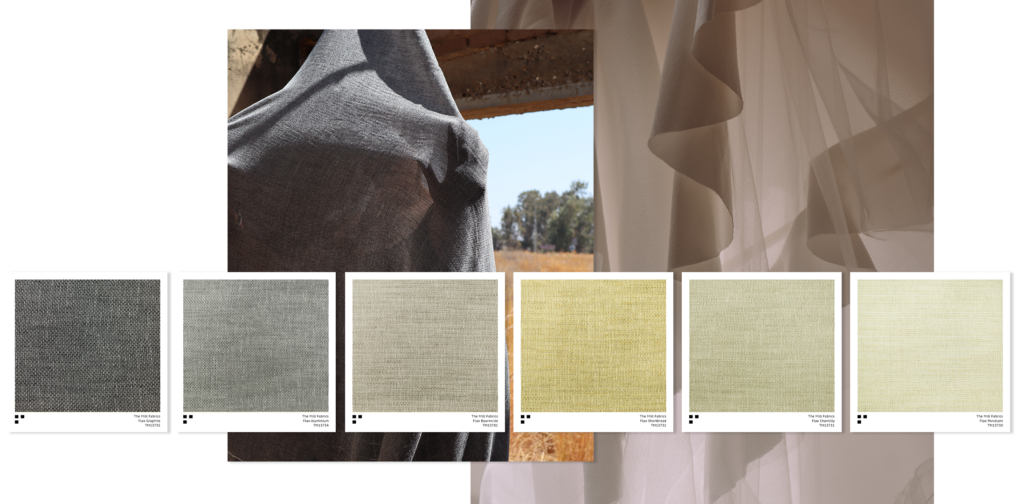 LINEAR MATRIX AND MATRIX
Our Linear Matrix and Matrix designs are woven with a soft cotton handle and mimic a chunky weave. These designs are similar in nature but with Linear Matrix leading towards a soft horizontal direction. Matrix has a tweedy appearance and mottled surface interest, making its use more practical and serviceable whilst maintaining its aesthetic appeal.
GENUINE LEATHER
There are no imitations to compare with the authenticity of a "Genuine Leather" hide! The charm of our speciality leathers lies in the unique beauty of a natural skin. This refers to evidence of its past, such as brand marks, scars & growth lines, is to be expected. 
The aesthetic appeal of our Leather Shadow (full aniline leather) includes a soft and smooth touch with an attractive low sheen finish. Our Leather Buffed is another full aniline leather and its surface texture enhances the natural properties of a genuine leather. Our Leather Bush is a semi-aniline leather with an attractive high sheen contrast grain. Lastly, Leather Trunk is a full aniline leather treated to attain an attractive high sheen finish
From the outer surface area through to the under surface, our natural solid skins have durability second to none, and can even last a lifetime in some instances!
HYGGE
Hygge: plush, soft, comforting.
With the contrast of a natural cotton base weave crossed with a tightly constructed chenille, Hygge comes alive with a shot effect velvety pile. Also adding to the charm of Hygge, is a textured slub yarn creating a Linen look down the length of the fabric. Hygge is a versatile plain upholstery texture suited to the ultra-modern: both smart and casual as well as a sophisticated, eclectic elegance. 
HERRINGBONE
Deriving its name from its visual similarity to the bone structure of a herring fish, this wonderful chevron design dates back to the Roman Empire where it was used as a strong design layout for buildings and roadways. Herringbone can also be traced back to the Ancient Egyptian jewellery worn by the elite. However, the earliest Herringbone Fabrics were found in Ancient Italy. Despite its ancient beginnings, Herringbone is still an important part of classic formal wear today and remains one of the most popular cloths for tailoring. Dress your furniture in this timeless Classic textile!
FLAX
Flax is sheer curtaining that has the aesthetic beauty of a natural Linen weave, yet it is in fact woven in 100% Polyester. The synthetic fibres can guarantee better wear and tear, colour fastness and washability. It is ideal for contract / hospitality installations. Flax is 300cms wide, allowing one to use the width as the drop in most instances, there is therefore no join lines in the sheer curtain.